Sermons

VIDEO via YouTube
Videos of our worship services since April 2020, and messages from specific series of sermons, are available on our YouTube channel.
Quick YouTube Links:
AUDIO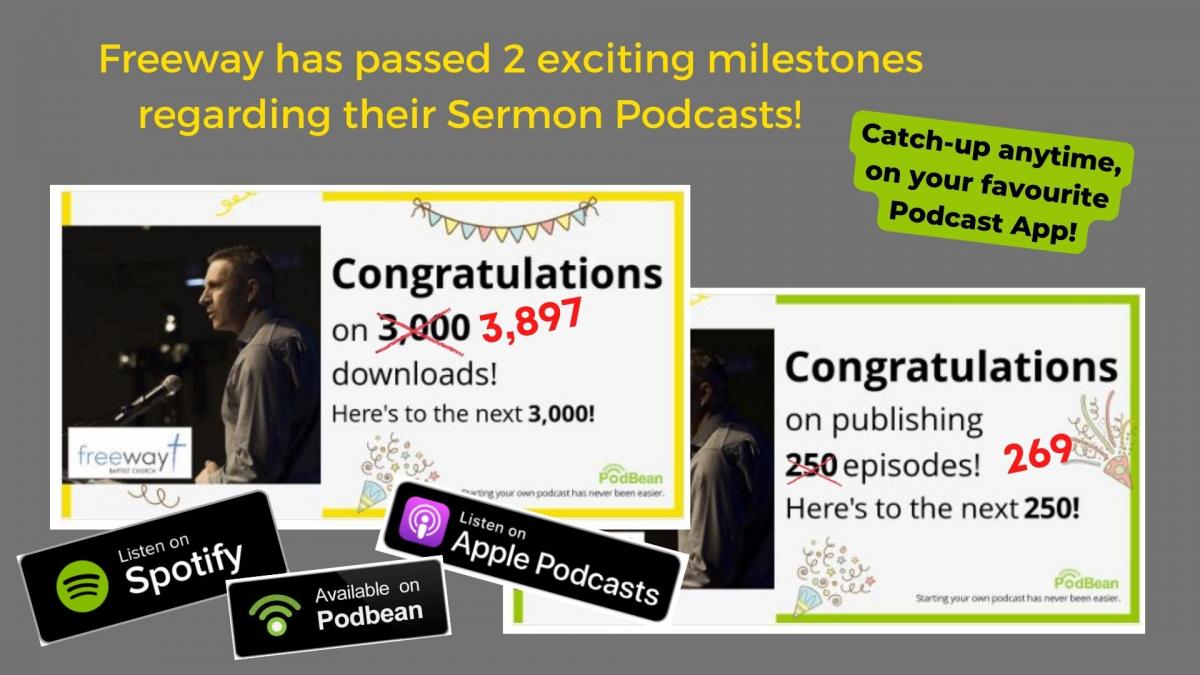 You can use the build-in player below, to listen via this web page, or you can download and/or listen via your mobile phone, using the free PodBean App, your Spotify account, of one of the other Apps listed on the right.
(** Note that on Sundays at 10 am you should be able to join us online for our LIVE Webcast)
To Use the PodBean App, follow the instruction on the right of this page.
To use the built-in player, simply select the required episode and click the play button,
Our most recently uploaded audio message is pre-loaded, so simply click the Play button!
Podcasts
---
There are lots more Freeway sermons available via the Podcast Apps and Services listed on the right!
(or view these at PodBean or TuneIn)